2018-


Collaborations / Commissions




Vacanza in casa


In collaboration with

ZAINA

Studio

Year:2020

Credits: Photography by Kent Andreasen, Marco Argüello, Enric Badrinas, Céline Bodin, Jennifer Cheng, Volker Conradus, Kata Geibl, Cleo Goossens, Luca Grottoli, Nanna Heitmann, Olga de la Iglesia, Matthieu Litt, Clementine Passet, Robin Stein and Ismail Zaidy.

Printing: Grafiche Antiga, Crocetta del MontelloPapers:Iggesund Invercote G Cordenons Wild

Typefaces: SangBleu Versailles and Suisse Int'l by Ian Party, Swiss Typefaces

From Cape Town to Marrakech, Vancouver to Moscow and more, people were required to stay indoors in order to prevent the spread of Covid-19. As many turned their households into impromptu workplaces, we were left wondering: how would you go on vacation within the narrow confines of your home? That question led us to launch a non-profit, creative initiative named "Vacanza in casa", challenging a selected group of photographers who experienced lockdown from all corners of the world to grab their camera and go on holidays… at home.










From their own living rooms, windows and rooftops, they captured images that seem to encapsulate a unique and extraordinary moment in time. Each photograph is printed on a 15 x 19 cm postcard that describes where and when the picture was taken, along with a caption written by its author. Every photographer received copies of their postcard so they could share them with others as a souvenir of their unusual holidays.
A complete set including the fifteen postcards of "Vacanza in casa" is presented in a bespoke case featuring foil stamped and blind embossed details. The illustration depicts a romantic horizon whilst its bottom counterpart appears in the shape of a virus, acting as a distorted reflection of the sunset and expressing a sense of duality. The choice of contrasting materials and textures finds a balance in the combination of high gloss, varnished papers and uncoated boards with natural, tactile surfaces.

Postcard by Kent Andreason



Postcards by Robin Stein, Nanna Heitmann, Clementine Passet, Luca Grottoli, Jennifer Cheng, Matthieu Litt

Postcard by Kata Geibl
Beyond Edition

Take Care Collective

Year: 2020
Limited edition book - 100 copies
Size 21X31,5cm, 124 pages, softcover
Curated by Take Care
Art Direction by SMV - Studio Moretti Visani
Photographers:
Eleonora Agostini
Ronni Campana
Hubert Crabières
Giovanni Fredi
Alessandro Furchino Capria
Kata Geibl
Francesco Merlini
Federico Radaelli
Leonardo Scotti
Alba Zari
Parts Unknown

https://parts-unknown.co

Contributions by
Anders Birger,
Atle Blekastad,
Thana Faroq,
Jakob Ganslmeier,
Kata Geibl,
Lena Holzer,
Marta Iwanek,
Batuhan Keskiner,
Xaver Konneker,
Federica Iozzo,
Anastasia Mityukova,
Jana Romanova,
Alexa Vachon

Guided by
Oliver Chanarin, Shailoh Phillips,Henk Wildschut, Rabiaâ Benlahbib,Thomas Bragdon, Adam Broomberg
How can something absent be made visible? Parts Unknown is an online publication contemplating the ideas of missing and absence, featuring the work of 13 international artists.

The name Parts Unknown suggests an undetermined destination. In the context of forensics, it conjures images of unknown parts of bodies disfigured by acts of violence. A more liberating interpretation can be found in the work of the composer Richard Trythall, where parts are unknown not because they are missing, but so "fully integrated that it is impossible to subdivide into sections". Parts go missing as they merge into a whole.

The stories in this collection testify to our common condition in the pandemic. We had to reinvent our artistic practices to adjust to the realities of being confined at home. In the online publication, you can toggle between views of each story, peering into the making of, the situations of our work and artistic experimentations.


IMA Magazin Vol. 33
Images of the World Today
On which side stands the photographer? text= Natsuki Ikezawa
Kata Geibl/Mona Kuhn/Terri Weifenbach/Vasantha Yogananthan/Kurt Tong/Chow and Lin/Alexander Gronsky/Graciela Iturbide/Christto&Andrew/Song Nian Ang/Maria Gruzdeva/Kenryou Gu/Kechun Zhang/Katja Stuke & Oliver Sieber/Gregory Eddi Jones/Hannah Darabi/Erik Kessels/Nick Waplington/Charlie Engman/Kazuma Obara/Lieko Shiga/Liang Pin Tsao/Satoshi Fujiwara/Yurie Nagashima/Bharat Sikka/Elsa Leydier/Oliver Chanarin/Eiki Mori/Pixy Liao/Jabulani Dhlamini/Alice Mann/Sohrab Hura/
We are facing an unprecedented crisis; yet, looking back in history, we have overcome such hardship before and now, every community around the world is once again, combating against these complex current issues. Photography cannot eradicate the virus nor poverty; It will not solve conflicts nor discriminations. But it has the power to visualise and reveal the voices unheard before. In this volume, 33 artists have come together to share the diverse issues explored through their practice along with their written responses. We can thus, travel around the world through images and survey the questions behind each of their works. We have no time to despair; this is the time to turn your eyes to photography.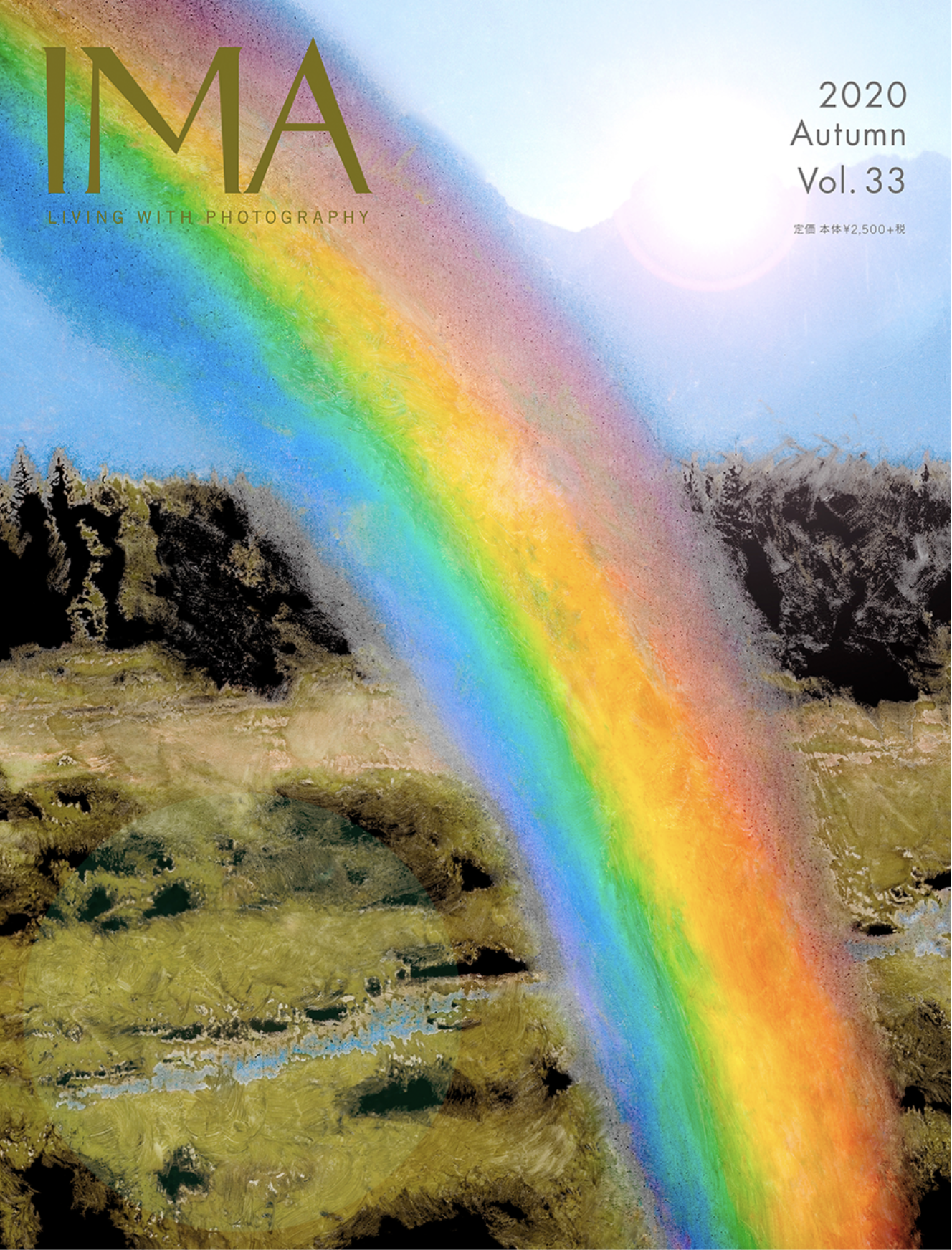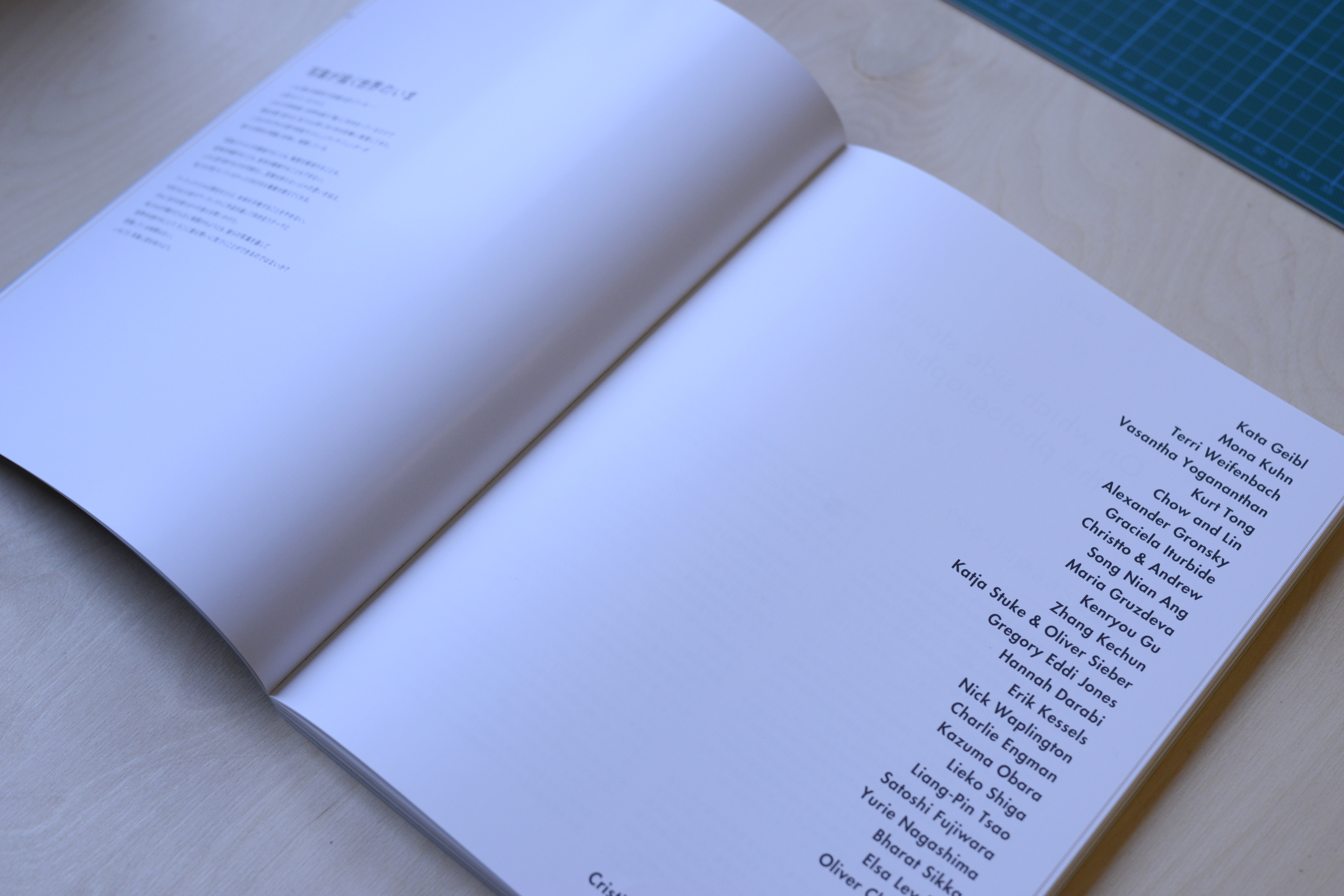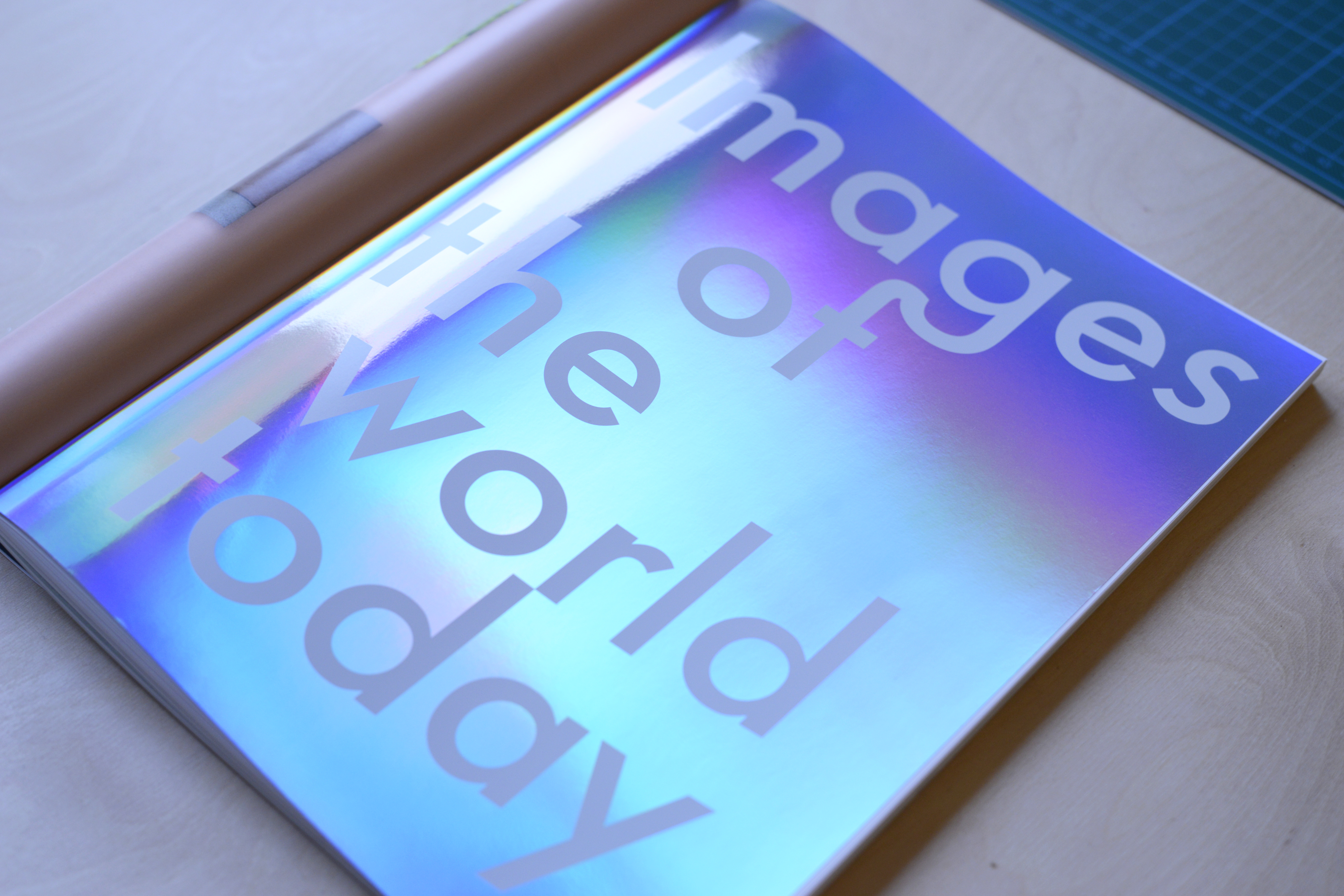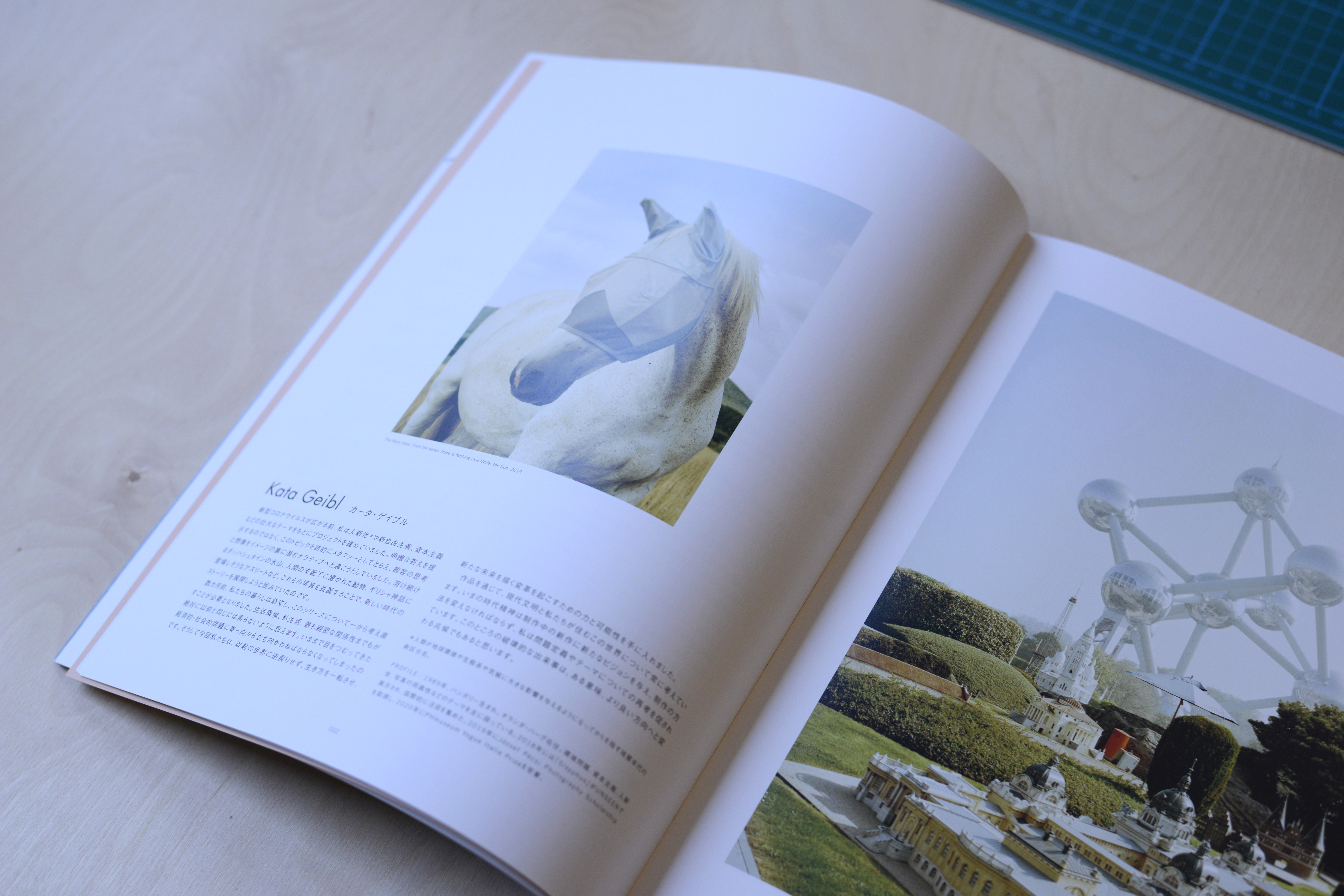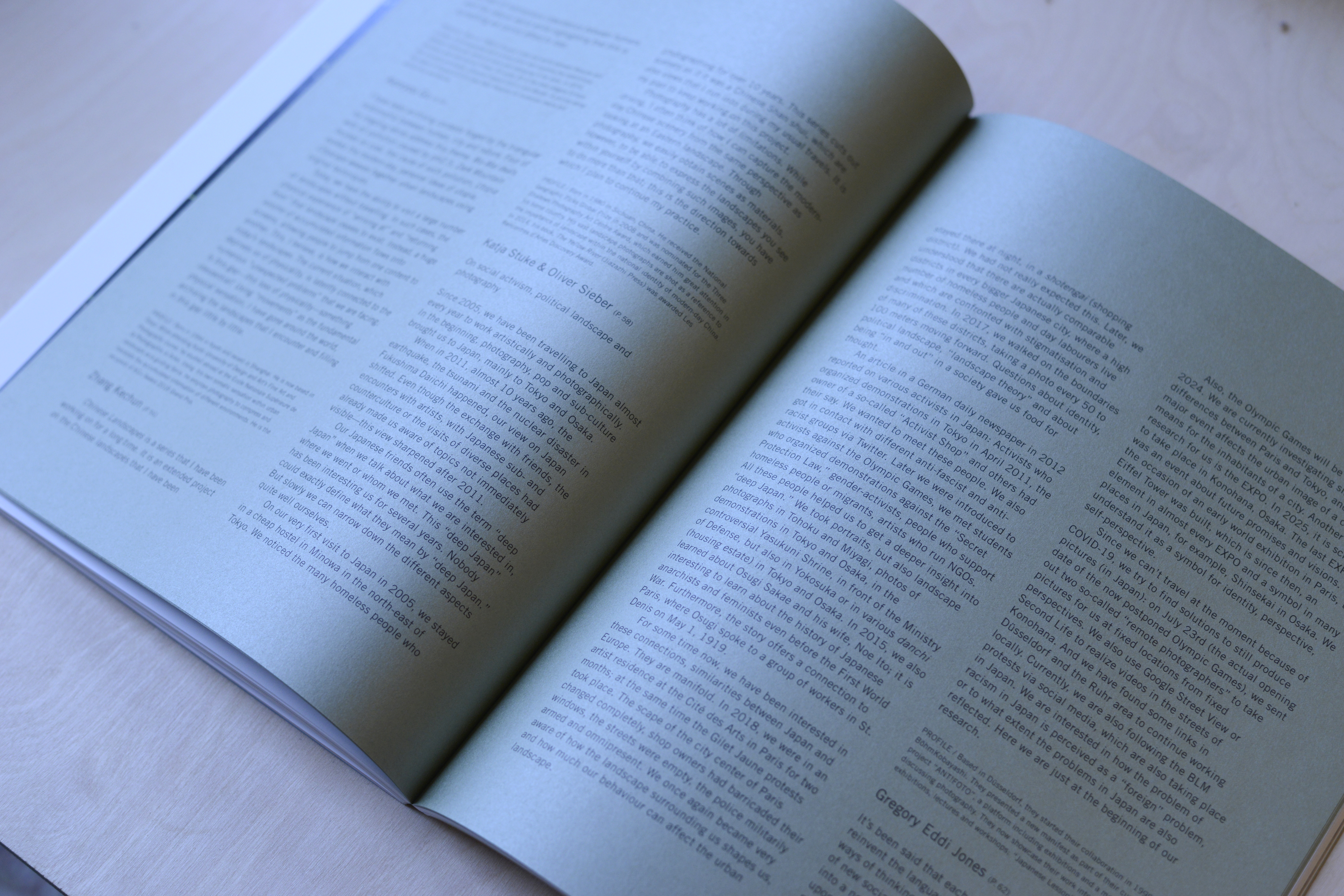 American Vintage

Commissioned by Hyeres Festival

Year: 2020

Images created for the American Vintage Prize, awarded by American Vintage for the 35th Festival International de Mode and de Photographie in Hyeres, France.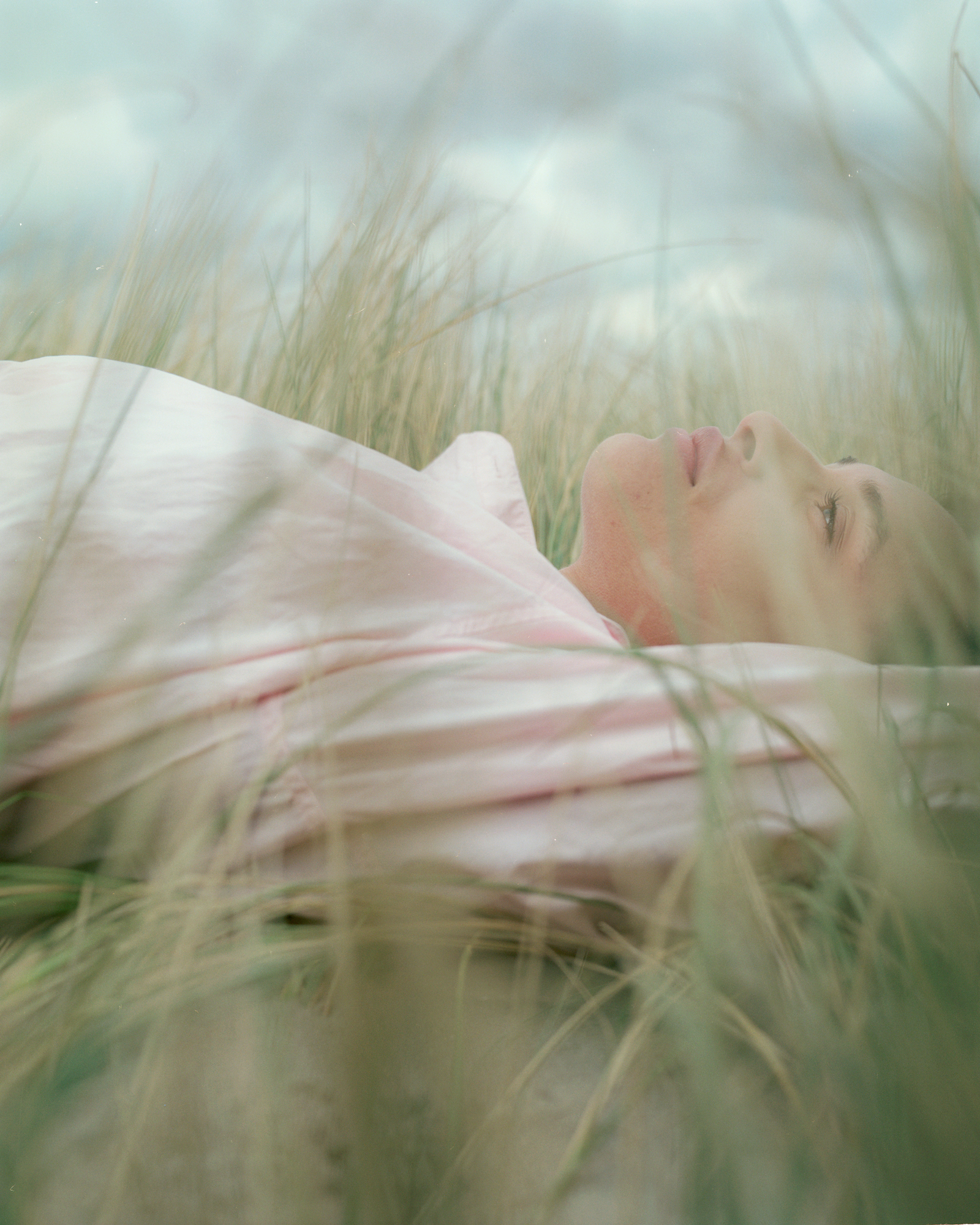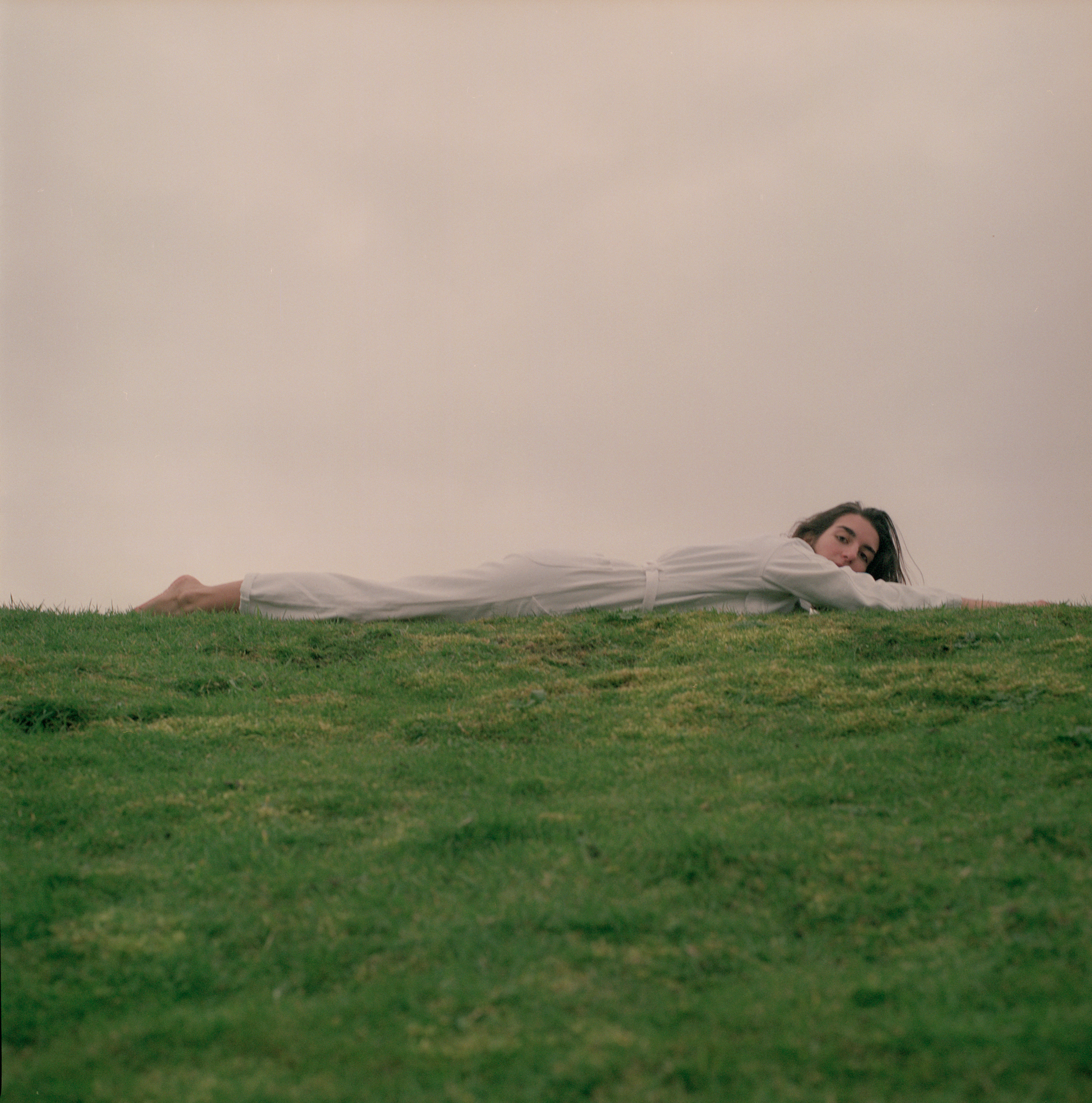 More coming soon