2019 - ongoing

There is Nothing New Under the Sun


Generations come and generations go, but the earth remains forever.

The sun rises and the sun sets, and hurries back to where it rises.

The eye never has enough of seeing,nor the ear its fill of hearing. What has been will be again, what has been done will be done again;

there is nothing new under the sun.
There is Nothing New Under the Sun includes images of apparently perfect athletic bodies, for example; it also includes shots of animals under human control — whether they're bees fresh from the beehive, or a horse blinkered under a fly hat. Other images show financial sectors, such as London's financial district or a pint-sized model village.

Geibl wants to achieve a very political feeling in this series without showing it overtly, and is seeking out "very specific places and scenarios" for her images — though she started her career shooting straight documentary work, she now works more conceptually and will happily set up and stage her shots.
Essay by Diane Smith
Your work often involves reflecting on the world we live in, and the effects of contemporary culture. We've previously shared your series "Sisyphus," which took a very scientific approach to this idea, while your newer work feels more organic in nature. Can you speak a bit about this shift for "There Is Nothing New Under the Sun?"
I could most liken this shift to Lars von Trier's movie
Melancholia
. There's a scene where Kirsten Dunst's character feels the end of the world before anyone and swaps albums from abstract paintings to figurative oil paintings in the family library. The blue square is replaced by Caravaggio and Bruegel. I'm feeling this kind of transformation now with
Sisyphus
to
Nothing New Under the Sun
. Abstraction and rationality can no longer answer my questions which is why the shift was necessary.
Interview by Bailey Dale
Speaking of Melancholia, I wanted to ask about a specific image in your series that I love – the still life of a model that is on fire. It's the one image that reminds me of the sense of impending doom that is prevalent throughout the movie, while the other photos don't feel quite as ominous. What was your thought process and intention during the creation of that image?
This image was born after reading Baudrillard's simulacrum theory again, where his argument is that the Gulf War didn't happen. Mass media created a spectacular view of the war through television screens. What the world saw from the war was merely a simulation of the war in hyperreal space. He wrote that essay in 1991 but it is more relevant to our world today than ever. If you just think about the fake news era which we live in, where you no longer have any reference to an external reality, but statements which exist for themselves, replacing reality and facts. I wanted to capture this very strong image in a metaphorical way, which of course also speaks about the future that lies in front of us, due to the reality of climate change.
Interview by Bailey Dale
Generations come and generations go, but the earth remains forever.

The sun rises and the sun sets, and hurries back to where it rises.

The eye never has enough of seeing,nor the ear its fill of hearing. What has been will be again, what has been done will be done again;

there is nothing new under the sun.
2018

Sisyphus
In Greek mythology, Sisyphus tricked Death by trapping Thanatos in chains. Once Thanatos was bound by chains, no one died on Earth, this is why Sisyphus was punished to roll an enormous rock up a hill, only to watch it come back to hit him, repeating this action for eternity.
How we used to think about the world is changing radically every day. Religion is replaced by science, we are flooded by images every day, we want instant access to knowledge. Photography as a medium has the ability to capture everything that's in front of the camera, the machinery sees even what the human eye is not capable of.
We can see universes, stars exploding, microscopic worlds, atom bomb detonation with the safety of the far distance. Through these images, we think we can get closer to understand how the world is functioning without ever experiencing or seeing it through our own eyes.

In series Sisyphus, I constructed an imaginary laboratory where it's up to the reader to decide where the line lies between fiction and reality without any scientific explanation.




Geibl explores our reliance on science through a series of images that reveal our fascination with scientific objects – inanimate tools – that we use to help us determine major truths about human nature. The presence of human beings is insinuated, but never made fully obvious by incorporating the faces or full bodies within the environments she constructs.
Many of the images in
Sisyphus
are fabricated scenarios, and possess an intense, cinematic atmosphere that makes their drama even more appealing.
Essay by Cat Lachowskyj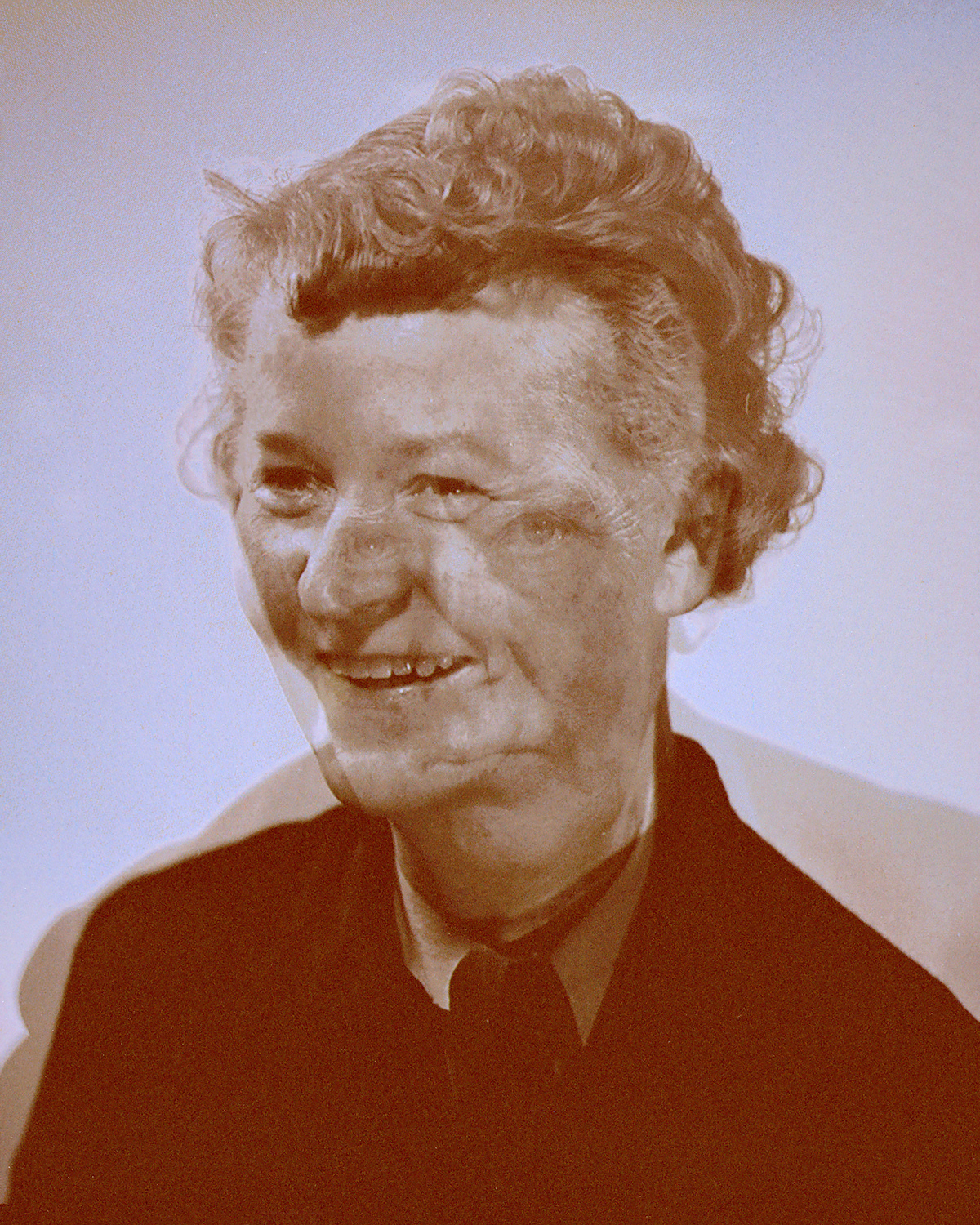 For photographer Kata Geibl, this cyclical myth acts as a metaphor for the topic explored in her series of the same name. Sisyphus is a photographic project that commentates on our incessant obsession with science – a discourse that regularly opens up new questions rather than conclusive answers – a hydra with multiplying heads that cannot ever be fully defeated or conquered.
While some images hint at a human presence, depicting their hands working through equations or interacting with particular substances, most of the images place human invention at centre stage, so that our manmade tools act as the protagonists in the story.
Essay by Cat Lachowskyj
Sisyphus Zine
Published by
Global Blur Books
→
Your work focuses on humanity, our collective memories and the way mankind interacts with objects. There are, however, barely any people in your images. Why is that?
I like to think that my work questions how we form our understanding of reality. When there's a human face, or even a group of people in an image, we are immediately drawn to it. We try to determine their personas, and so the meaning of the image becomes subverted. I try to show the world as a compley structure that goes beyond the individual, focusing instead on the man-made environment.
The space that we find ourselves in and the objects that we create reveal more about the human race than an individual ever could.

Interview in Unseen Magazin, Issue 5

Could you elaborate on the idea of an 'imaginary laboratory'?
The imaginary basis of the project is that an event took place that had a major impact on humanity, which only a select group of people experienced. The work makes use of two kinds of distinct imagery.

For the first, I worked on experiments in collaboration with physicists at a university in Budapedt - during the process, I added and changed certain elements in the space.

The remaining images are entirely of my own making, inspired by my fascination with imagery from the Space Race and the Cold War - periods when scientific achievement was used primarily as a weapon.

My goal was to create something timeless, leaving viewers unsure as to which decade the pictures come from, allowing their imagination to run wild.

Interview in Unseen Magazin, Issue 5
Sisyphus Zine
Published by
Global Blur Books
→
2018


Uncanny Valley




The title Uncanny Valley refers to the scientific term used to describe the anxiety that human beings encounter with too human-like machines.

I was living in Finland for almost half a year, and I asked myself the question what if the future is already something we live in? The Gulf of Finland is the very East of the western civilization, three different worlds next to each other. Finland, a small Scandinavian country which turned 100 years old this year, Estonia a post-soviet country in the uprise and Russia the land marked by thousand years of history between Europe and Asia.


In Tarkovsky's Solaris psychologist
Kris Kelvin's mission is to investigate the strange happenings at the Solaris space station, but instead, he finds himself in the very same situation as the rest of the crew. His attempt to find valid, satisfying answers for the hallucinations of the crew fails when he is visited by Hari, his wife who committed suicide many years ago. Tarkovsky's science fiction movie Solaris is my main reference to Uncanny Valley.








Why did you title the project Uncanny Valley?
Back from when I was studying philosophy I remembered Freud's essay
Das Unheimliche
(The Uncanny) which matched perfectly of how I felt living in Finland for almost half a year.
The strange eerie feeling of something quite familiar, the strangeness of the ordinary. Uncanny was the perfect word to describe how I felt wondering through these Finnish landscapes. Then I found the terminology
Uncanny Valley
, which is a scientific term used to describe the anxiety that human beings encounter with too human-like machines.
Interview by Ilias Lois
In the Uncanny Valley series, you are using an analog medium-format camera to depict in high clarity places of Finland clearly facing the intervention of human technology. I think this is an ideal follow up to New Topographics. How did your relationship with documentary photography start?
It's really nice that you mention New Topographics, because seeing Bernd and Hilda Becher's
work
for the first time had a huge impact on my photographic perspective. Until then I associated documentary photography with a snapshot type of vision and not with precisely planned photographs.
I remember when I started to take pictures I was looking for what I believed to be the raw, unmanipulated truth and it took years before I realised that everytime you take a picture you always frame something and that it also means that beside the frame there are unavoidably things that you leave out.
Interview by Ilias Lois
2016


Red, White, Green




The Hungarian Revolution of 1848 which later grew into a war for independece from the Austrian Empire started on March 15. On this day a mass demonstration was held in front of the National Museum and revolutionaries like famous poet Sándor Petőfi marched through Pest.




Nowdays March 15 is one of the biggest national holidays. In elementary school and later in high school children always recreate the historical events in a performance. As a child I was always wondering why I don't have any particular feelings about this event, so I started my research what really happened on this day in 1848. The series was shot only on March 15 in 2017, recreating the events and playing with collective memories and my own.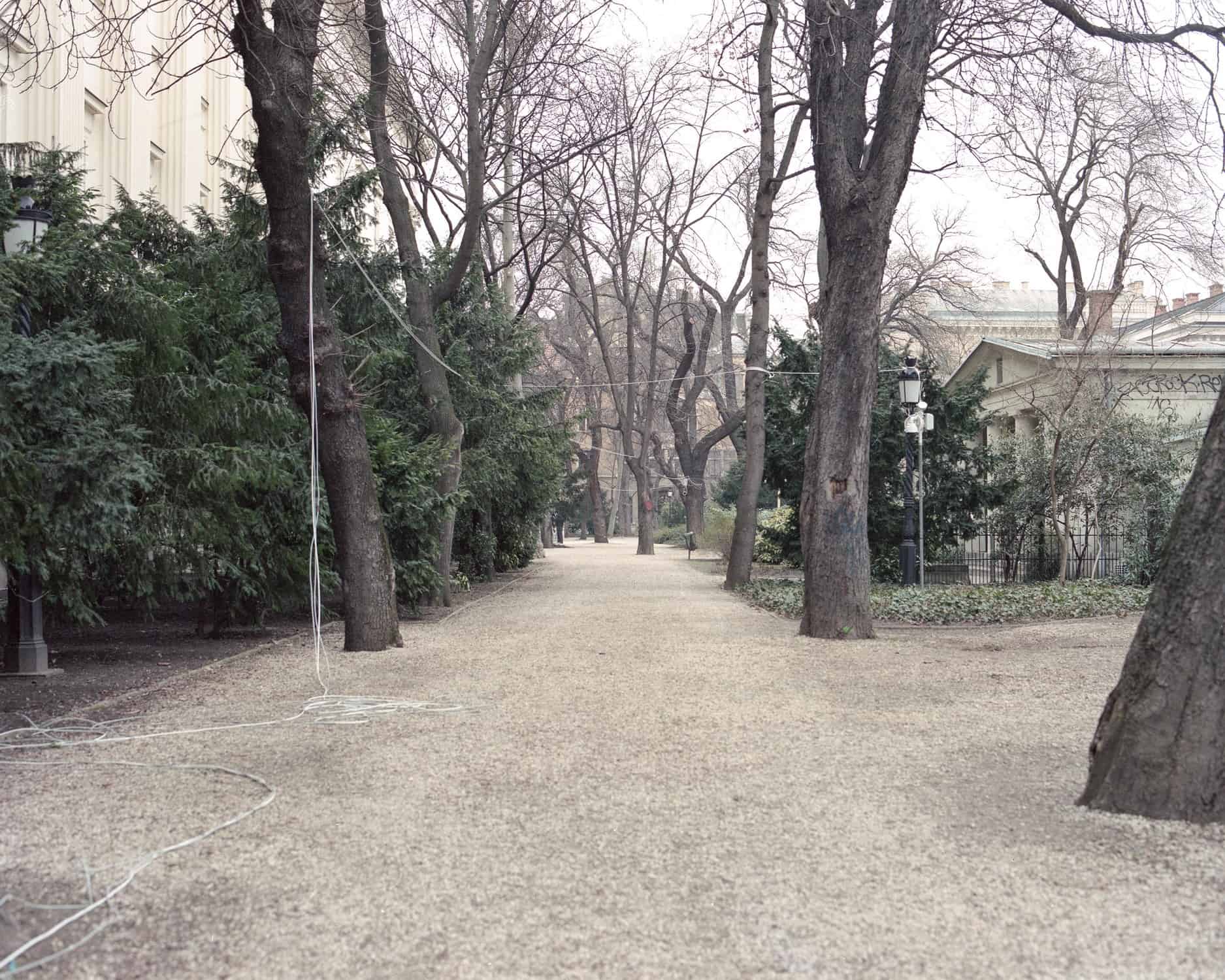 2018-


Collaborations / Commissions




Vacanza in casa


In collaboration with

ZAINA

Studio

Year:2020

Credits: Photography by Kent Andreasen, Marco Argüello, Enric Badrinas, Céline Bodin, Jennifer Cheng, Volker Conradus, Kata Geibl, Cleo Goossens, Luca Grottoli, Nanna Heitmann, Olga de la Iglesia, Matthieu Litt, Clementine Passet, Robin Stein and Ismail Zaidy.

Printing: Grafiche Antiga, Crocetta del MontelloPapers:Iggesund Invercote G Cordenons Wild

Typefaces: SangBleu Versailles and Suisse Int'l by Ian Party, Swiss Typefaces

From Cape Town to Marrakech, Vancouver to Moscow and more, people were required to stay indoors in order to prevent the spread of Covid-19. As many turned their households into impromptu workplaces, we were left wondering: how would you go on vacation within the narrow confines of your home? That question led us to launch a non-profit, creative initiative named "Vacanza in casa", challenging a selected group of photographers who experienced lockdown from all corners of the world to grab their camera and go on holidays… at home.










From their own living rooms, windows and rooftops, they captured images that seem to encapsulate a unique and extraordinary moment in time. Each photograph is printed on a 15 x 19 cm postcard that describes where and when the picture was taken, along with a caption written by its author. Every photographer received copies of their postcard so they could share them with others as a souvenir of their unusual holidays.
A complete set including the fifteen postcards of "Vacanza in casa" is presented in a bespoke case featuring foil stamped and blind embossed details. The illustration depicts a romantic horizon whilst its bottom counterpart appears in the shape of a virus, acting as a distorted reflection of the sunset and expressing a sense of duality. The choice of contrasting materials and textures finds a balance in the combination of high gloss, varnished papers and uncoated boards with natural, tactile surfaces.

Postcard by Kent Andreason



Postcards by Robin Stein, Nanna Heitmann, Clementine Passet, Luca Grottoli, Jennifer Cheng, Matthieu Litt

Postcard by Kata Geibl
Beyond Edition

Take Care Collective

Year: 2020
Limited edition book - 100 copies
Size 21X31,5cm, 124 pages, softcover
Curated by Take Care
Art Direction by SMV - Studio Moretti Visani
Photographers:
Eleonora Agostini
Ronni Campana
Hubert Crabières
Giovanni Fredi
Alessandro Furchino Capria
Kata Geibl
Francesco Merlini
Federico Radaelli
Leonardo Scotti
Alba Zari
Parts Unknown

https://parts-unknown.co

Contributions by
Anders Birger,
Atle Blekastad,
Thana Faroq,
Jakob Ganslmeier,
Kata Geibl,
Lena Holzer,
Marta Iwanek,
Batuhan Keskiner,
Xaver Konneker,
Federica Iozzo,
Anastasia Mityukova,
Jana Romanova,
Alexa Vachon

Guided by
Oliver Chanarin, Shailoh Phillips,Henk Wildschut, Rabiaâ Benlahbib,Thomas Bragdon, Adam Broomberg
How can something absent be made visible? Parts Unknown is an online publication contemplating the ideas of missing and absence, featuring the work of 13 international artists.

The name Parts Unknown suggests an undetermined destination. In the context of forensics, it conjures images of unknown parts of bodies disfigured by acts of violence. A more liberating interpretation can be found in the work of the composer Richard Trythall, where parts are unknown not because they are missing, but so "fully integrated that it is impossible to subdivide into sections". Parts go missing as they merge into a whole.

The stories in this collection testify to our common condition in the pandemic. We had to reinvent our artistic practices to adjust to the realities of being confined at home. In the online publication, you can toggle between views of each story, peering into the making of, the situations of our work and artistic experimentations.


IMA Magazin Vol. 33
Images of the World Today
On which side stands the photographer? text= Natsuki Ikezawa
Kata Geibl/Mona Kuhn/Terri Weifenbach/Vasantha Yogananthan/Kurt Tong/Chow and Lin/Alexander Gronsky/Graciela Iturbide/Christto&Andrew/Song Nian Ang/Maria Gruzdeva/Kenryou Gu/Kechun Zhang/Katja Stuke & Oliver Sieber/Gregory Eddi Jones/Hannah Darabi/Erik Kessels/Nick Waplington/Charlie Engman/Kazuma Obara/Lieko Shiga/Liang Pin Tsao/Satoshi Fujiwara/Yurie Nagashima/Bharat Sikka/Elsa Leydier/Oliver Chanarin/Eiki Mori/Pixy Liao/Jabulani Dhlamini/Alice Mann/Sohrab Hura/
We are facing an unprecedented crisis; yet, looking back in history, we have overcome such hardship before and now, every community around the world is once again, combating against these complex current issues. Photography cannot eradicate the virus nor poverty; It will not solve conflicts nor discriminations. But it has the power to visualise and reveal the voices unheard before. In this volume, 33 artists have come together to share the diverse issues explored through their practice along with their written responses. We can thus, travel around the world through images and survey the questions behind each of their works. We have no time to despair; this is the time to turn your eyes to photography.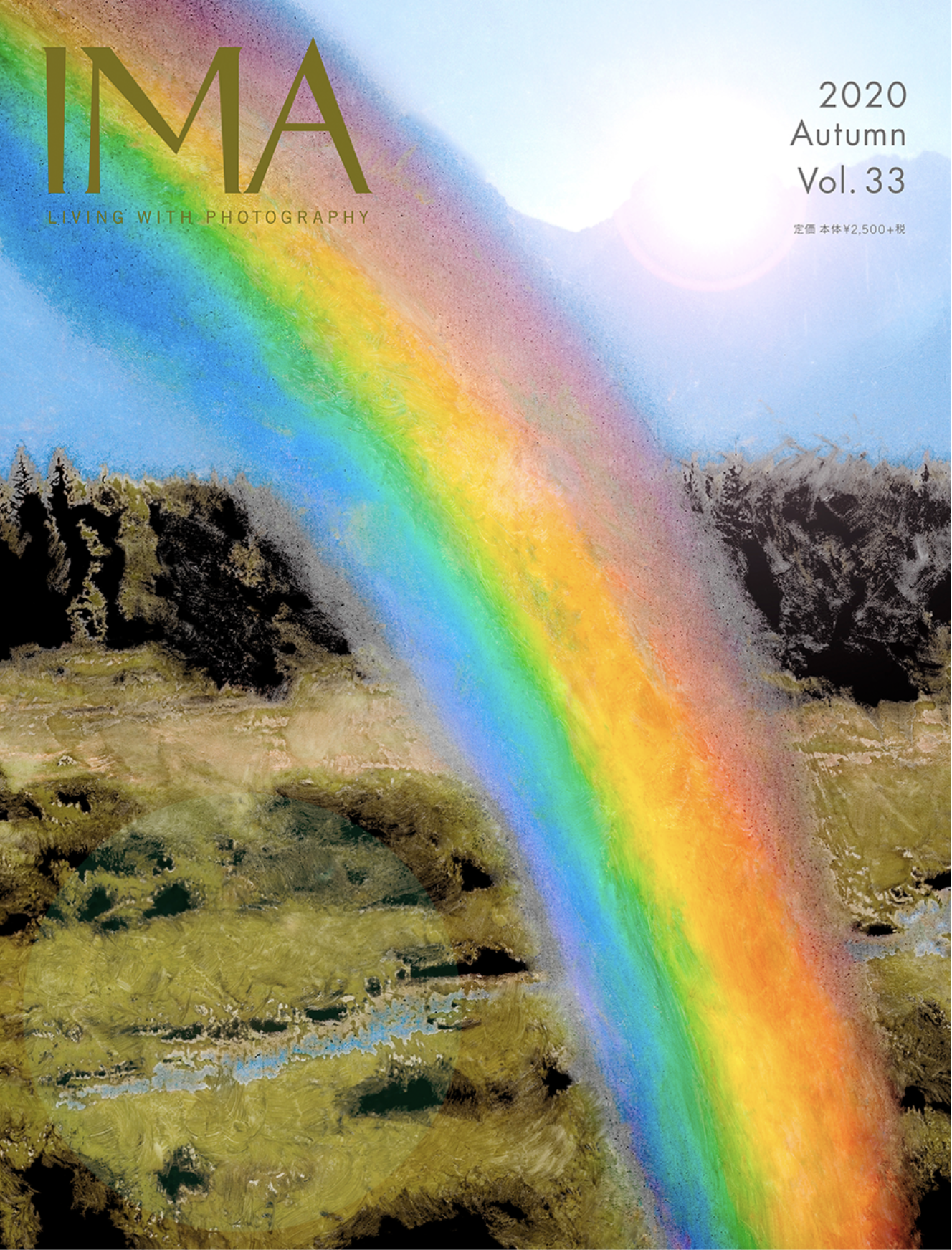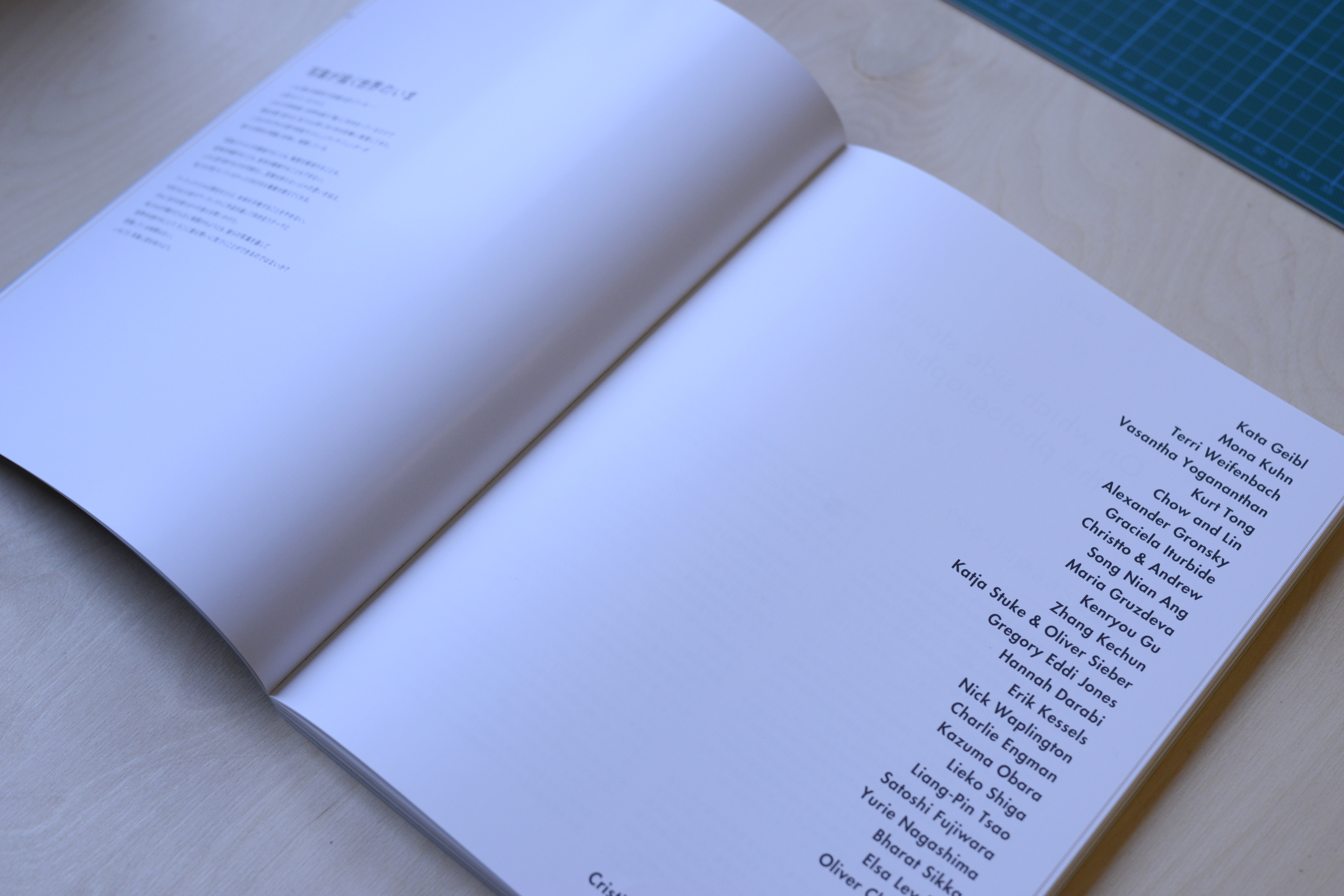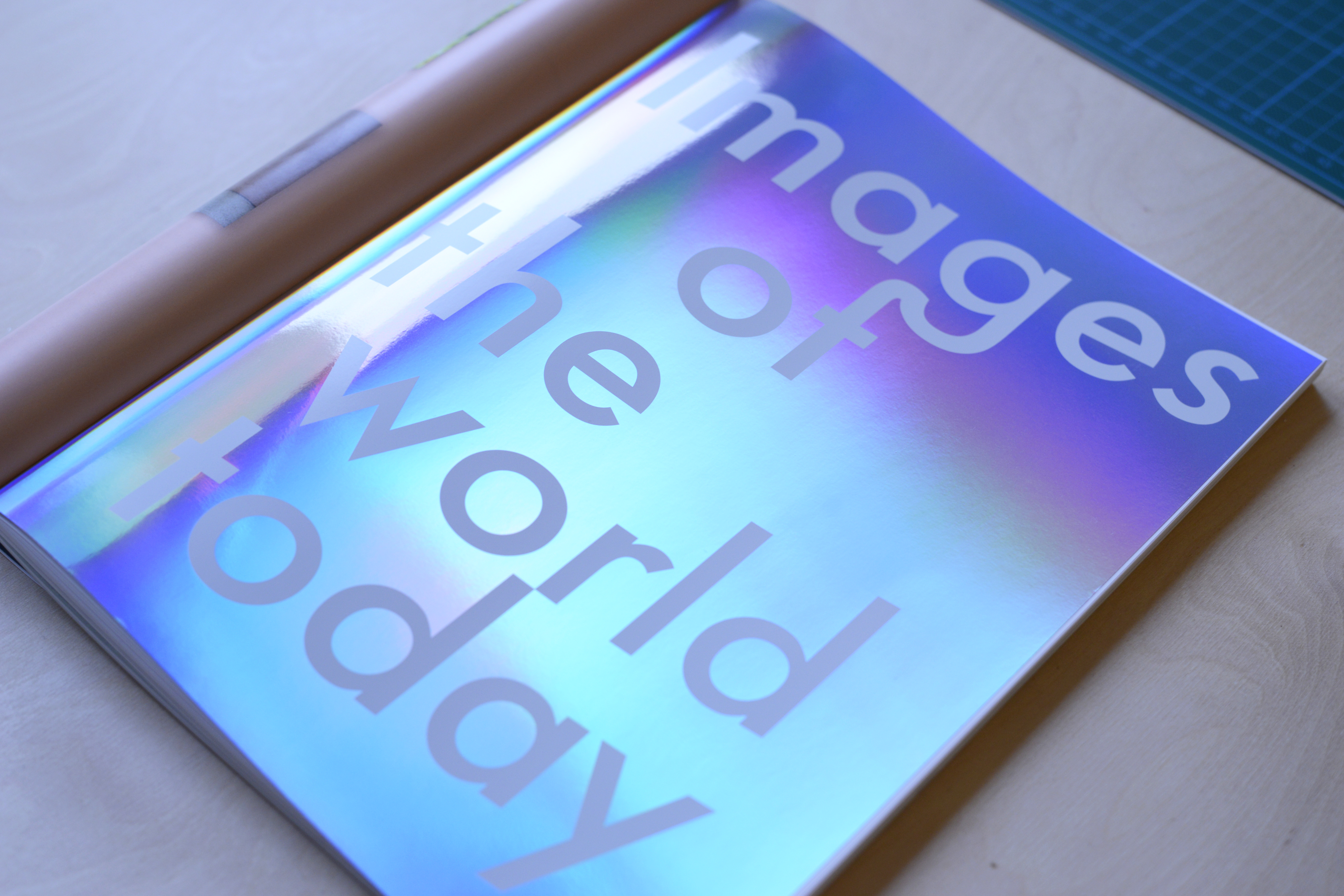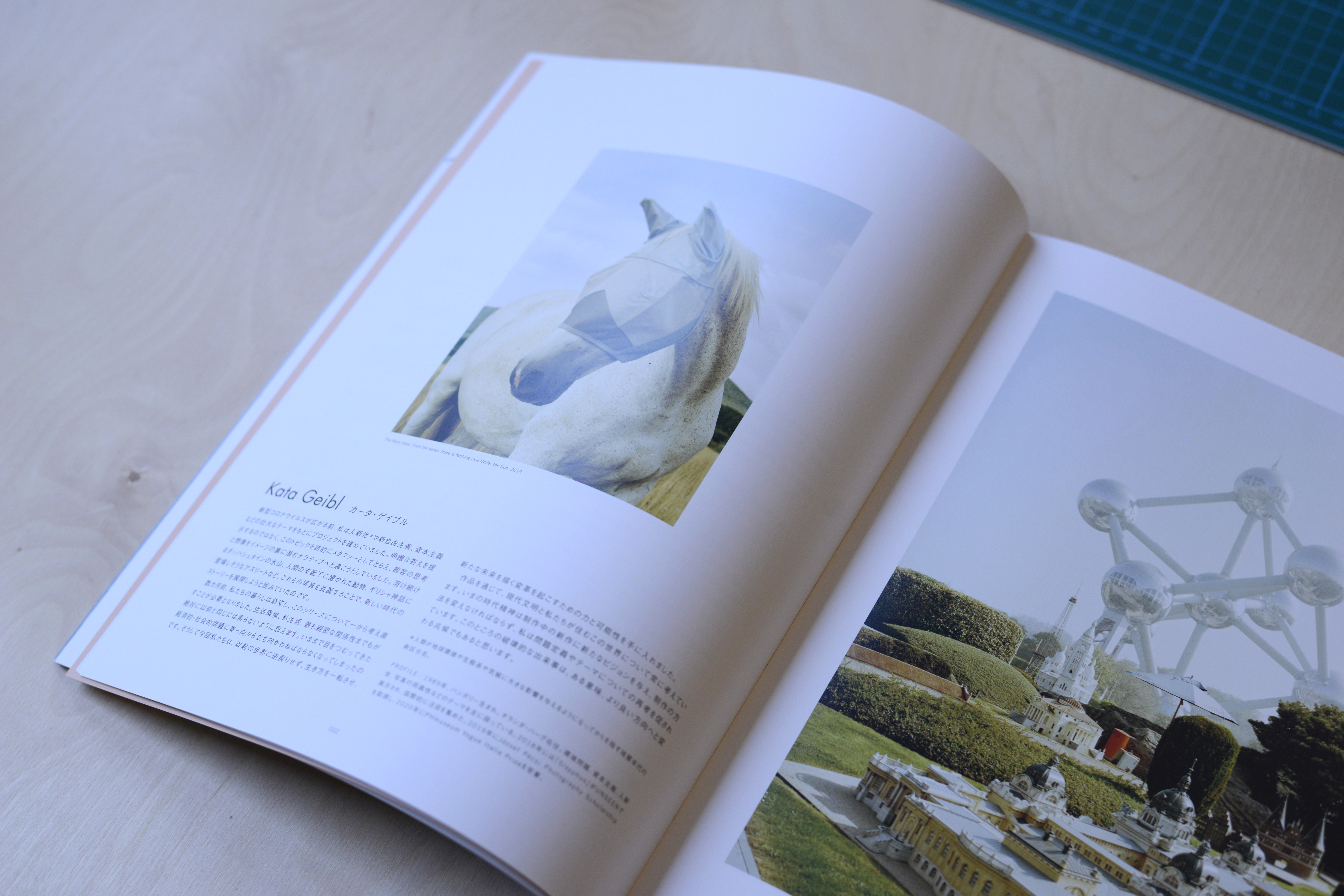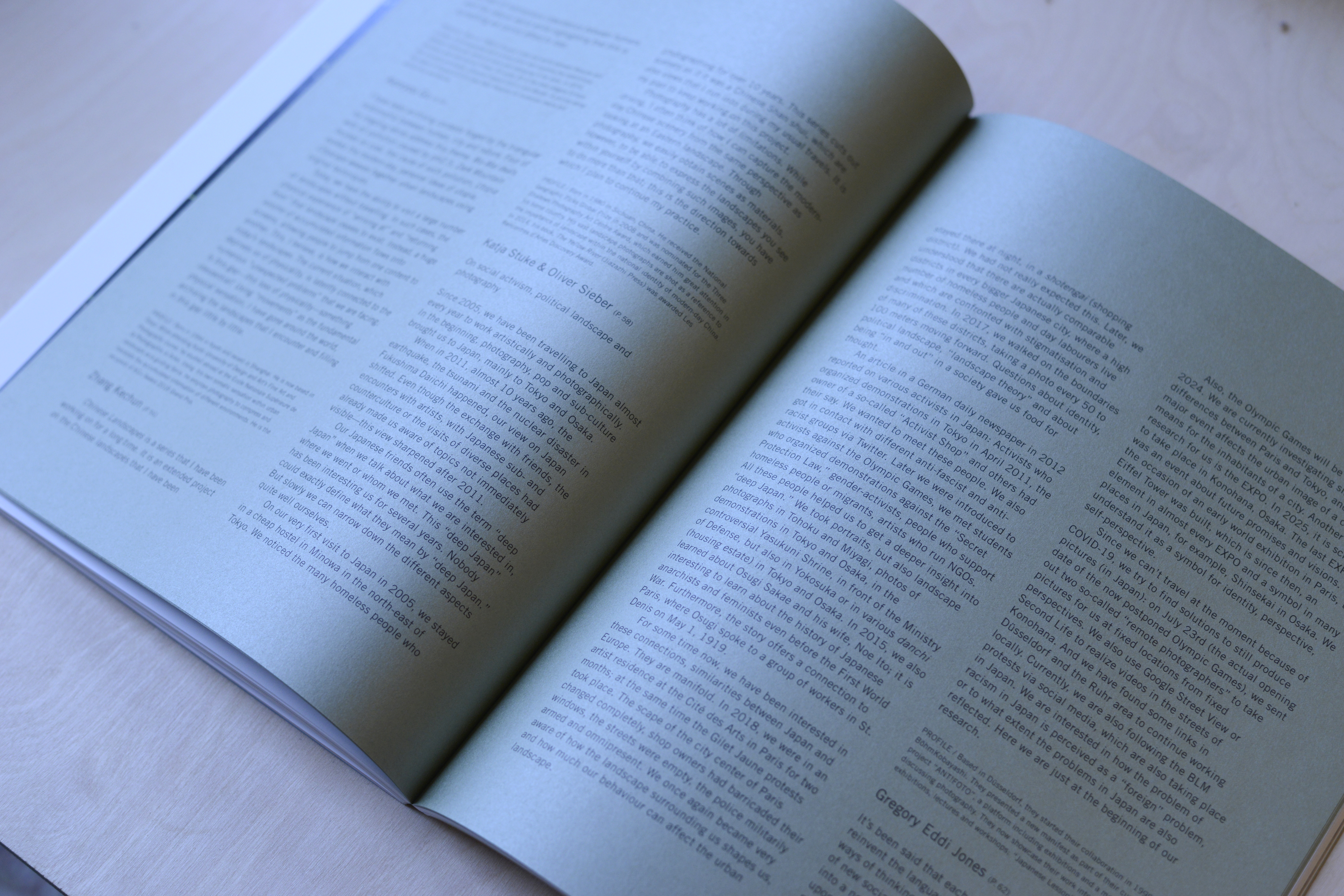 American Vintage

Commissioned by Hyeres Festival

Year: 2020

Images created for the American Vintage Prize, awarded by American Vintage for the 35th Festival International de Mode and de Photographie in Hyeres, France.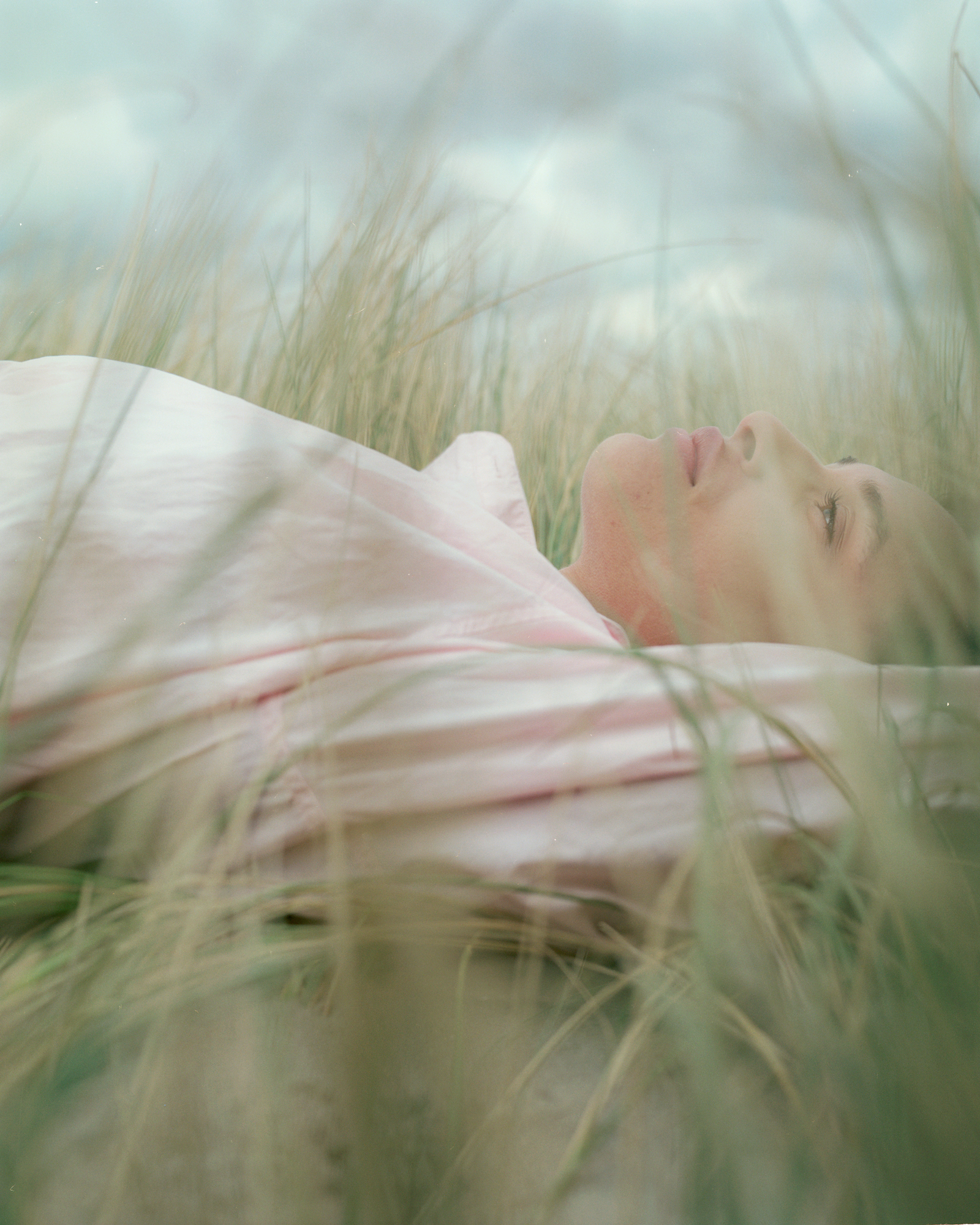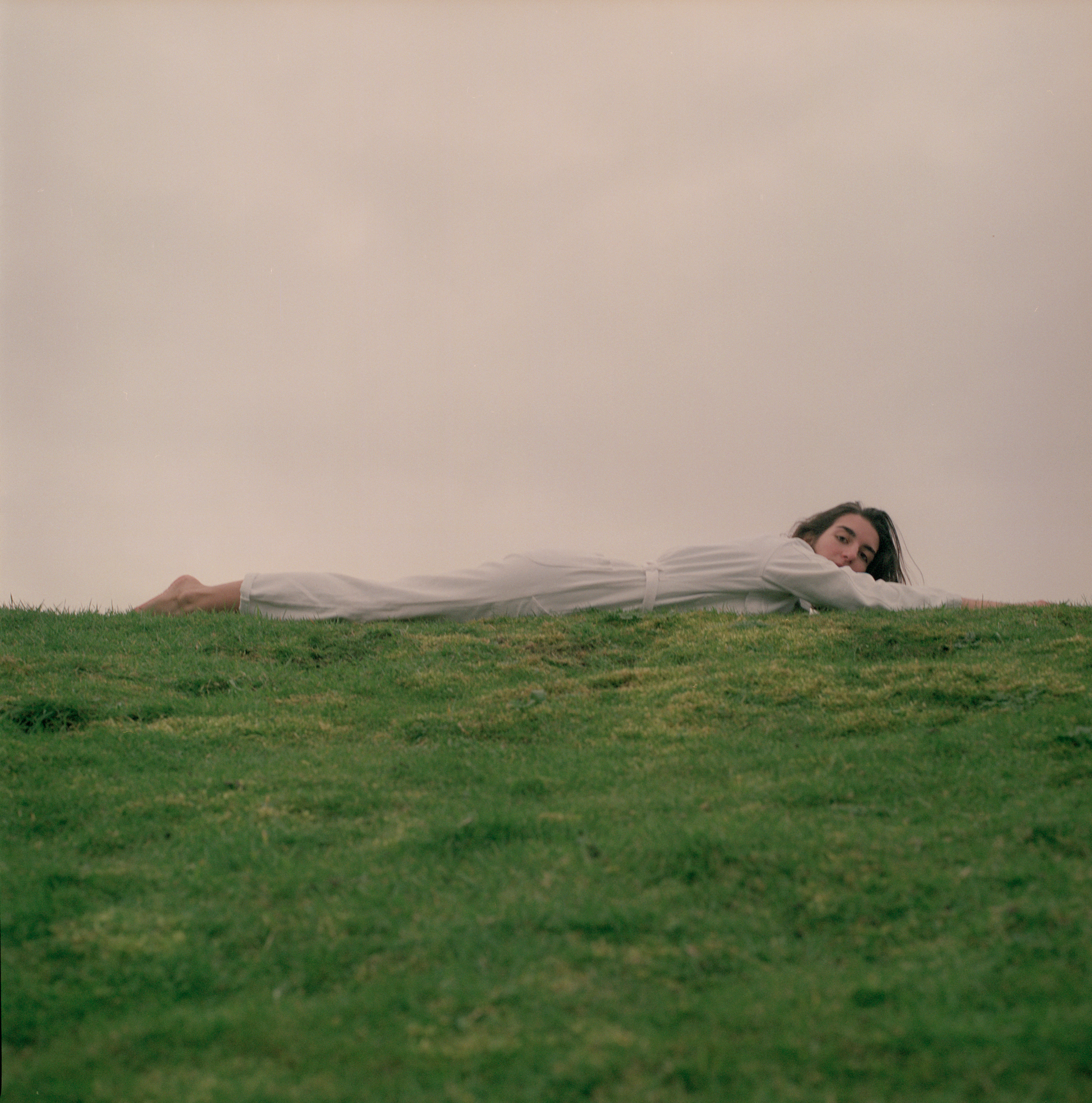 More coming soon